Distillation Towers
Brand :
Towin
Product origin :
China
Delivery time :
10-15days
Supply capacity :
1000units/month
Stainless steel/ copper/ glass/ crystal distillation towers
For stainless steel and copper distillation towers,each tower has 3" glass window where you can see the distillation processing, and stainless steel / copper tees, inside the tees there are 4" copper bubble plates with downcomer, condensor to the bend, parrot for final product. Each tower will come with a push-fit and cooling water tubes.
With a glass/crystal distillation tower, you can see the process very clearly.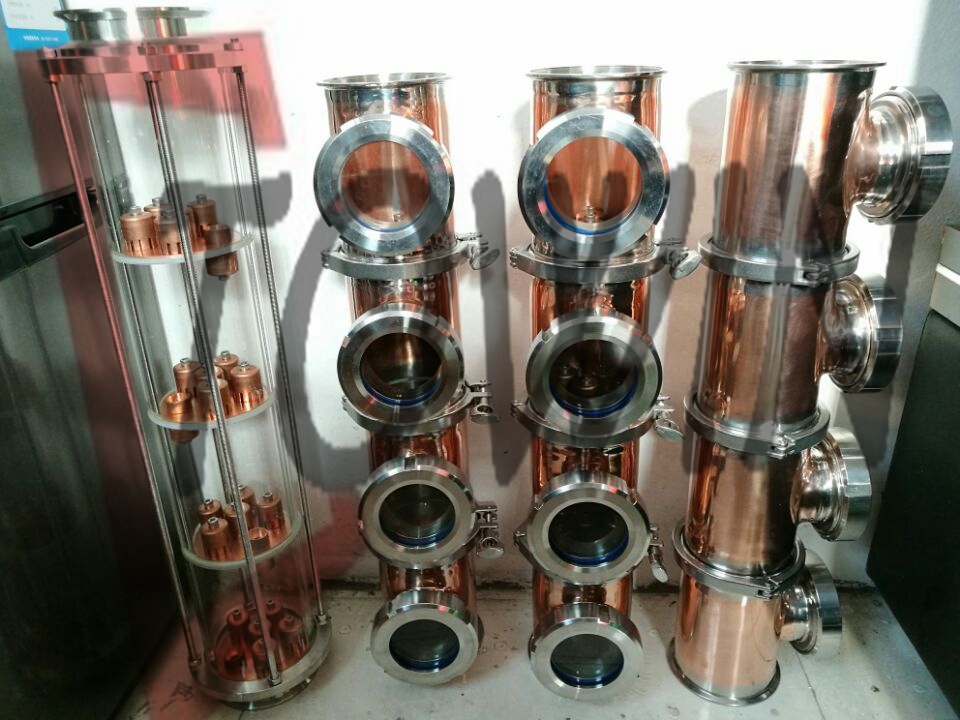 You can choose which type you prefers. We also have stainless steel milk can boilers, OIL jacketed or WATER jacketed boilers, bain marie tanks and pot belly with 5MM PU insulation layer and mixer for you to choose.
Please feel free to give your inquiry in the form below. We will reply you in 24 hours.