Complete Flute Moonshine Stills
Brand :
Towin
Product origin :
China
Delivery time :
10-15days
Supply capacity :
1000units/month
Complete Flute Moonshine Stills available
We have stainless steel 304(food grade) boilers, stainless steel 304/crystal /copper reflux stills,stainless steel /copper condensors and inline built-in parrots,copper helmet/uniion and copper ferrules and stainless steel tri-clamps, you can choose according to your needs.
The whole Complete Flute Moonshine Stills including: Boilers, distillation columns,condensors, dephlegmator,and parrots, and you can choose to buy a control box for the heating element from us or you want to get locally.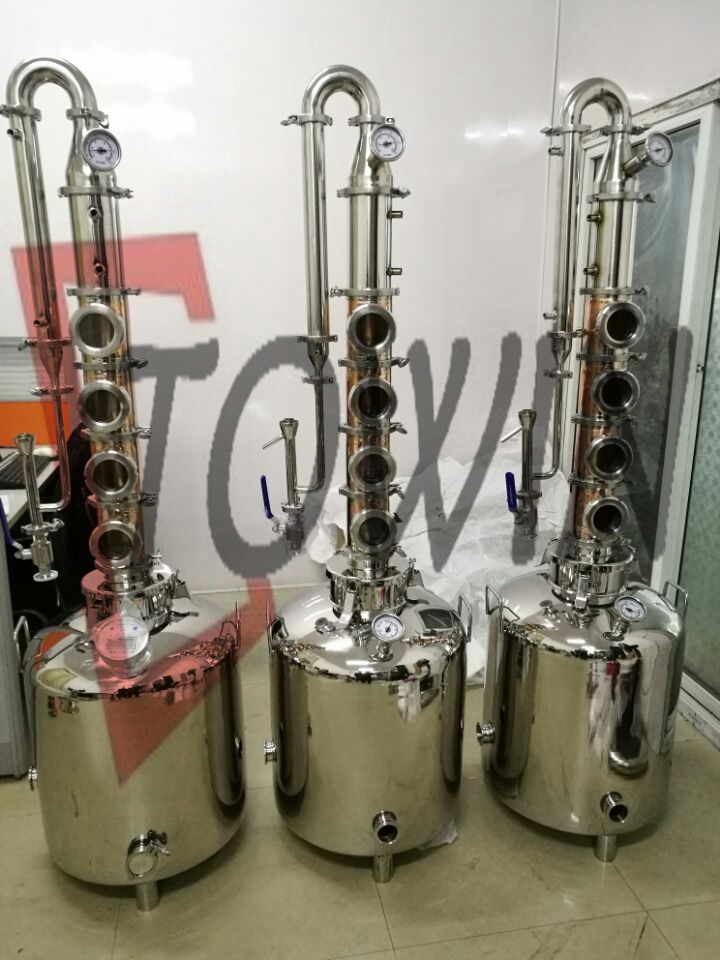 We can also produce various types of Complete Flute Moonshine Stills COMPONENTS,for instance, complete-Flute Column,milk can boilers, ,copper bubble plates(caps and plates), complete milk can distiller, heating elements, valves and related products.
Please feel free to give your inquiry in the form below. We will reply you in 24 hours.